Here's a free grungy vector pattern with a fleur de lis motif.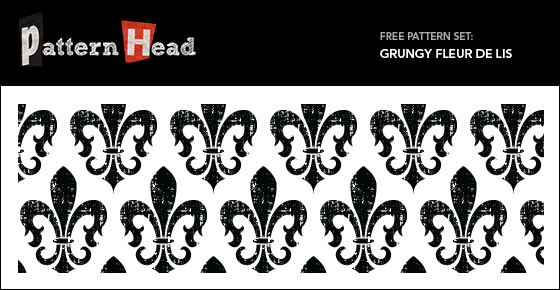 Happy New Year to everyone. I hope the first freebie of 2010 will be useful for your vintage designs.
In the download you'll find an Illustrator pattern and a PNG thumbnail of the pattern. As always, the patterns are seamless so they'll repeat on all sides.
Here's a sample of the pattern:
Cool, how can I use it?
You can use the pattern for personal or commercial projects
A link back here would be cool but isn't required
You may not sell or redistribute this vector pattern in any way, shape, or form
You may not create derivatives of this pattern for resale or distribution
Visit the License and usage info page for full Terms and Conditions of use