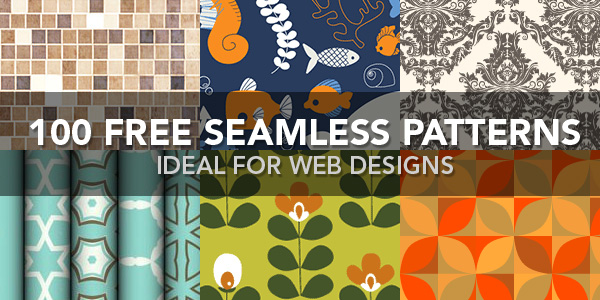 If you do a Google search for free seamless patterns, you'll get tons of results. It can be difficult to find images that you can actually use in your design work. In this article you'll find some fresh, free, high-quality patterns. As always, it's best to read the usage guidelines for each one and contact the creator if you're unsure about how they can be used.
Some of the seamless patterns are vectors, some are Photoshop pattern files and some are just static images. Hope you managed to find something useful here :)
Free Seamless Patterns
Did I miss anything great from this list? Have you created a fantastic free seamless pattern that the world should know about? Let me know in the comments and I'll be sure to include it in the next pattern roundup.